Category:
Sweden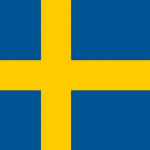 Visit Sweden's largest harvest festival, held on the island of Öland from 29 September to 2 October 2011.
Read more...
By
Hajo
|
Published:
1 November 2001
This month's column is dedicated to Mike, Kay, Alba, ABBA, and the CIA.
The Obligatory Introduction
(skip this if you only want to read about Sweden)
British Expat's gardening columnist Mike Clark has followed his own advice and set up a juniper powered whisky still in his shed. The attempt to distil something near the quality of a Glen Ord has failed terribly. Indeed the toxic gases have burned away his modem cable.
For what other explanation can we find for the fact that
Read more...