General
BE: What's the best/most disastrous/oddest gig you've ever had as a guitarist?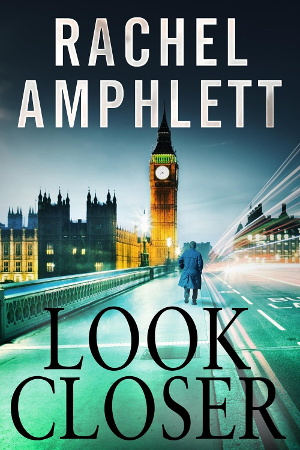 Rachel Amphlett: The best gig ever was a wedding we played at held at Blenheim Palace at Woodstock, Oxfordshire – the reception was in the orangery off to the side of the Palace. The bride's father wasn't too happy about the noise levels, but everyone else had a great time!
Do you attend many promotional events for your books?
I do two or three book signing events at local bookshops over the course of the year – they've been incredibly supportive of my writing, and it's a good opportunity to meet readers. Plus, it gives me a good excuse to buy books I like the look of that I spot on the shelves!
How much contact do you keep with people "back home"? Do you often visit?
We come back to the UK every three years – it's too expensive for us to go back every year. Flights out of Australia are incredibly costly, so once we're over the long-haul we usually tag on a week in Europe on the way home to make the most of it too.
Do you travel much? Have you explored much of Australia? What would be your bucket list journey?
I don't have a bucket list – I tend to set my mind to something and work hard to make it happen. We've explored lots of Australia, but of course it's such a vast country – I think we'll still be finding places to discover in another 30 years' time!
As for other countries, yes – I love to travel overseas and explore. We want to see more of South America, having spent time in Argentina five years ago – I think Ecuador is on the cards for three years' time. 2016 is earmarked for the next UK trip.
You had a new book, Look Closer, which was published on 24 March 2015. Would you like to tell us a bit about it?
It's a change from my usual military thrillers in that it's based around the week leading up to the UK General Election, and it's because I wanted to write something that pitted an ordinary man against an adversary who was much more powerful than him.
Will Fletcher isn't ex-military, he's got no training in counter-surveillance – he's a museum archivist who stumbles into a conspiracy, and he's only got a matter of days to expose the bad guys – or be killed trying.
It was great fun to write, and it does have one of my trademark twists in the tale to make readers sit up straight and say' "I didn't see that coming!"
Rachel, best of luck with the new book! Many thanks, too, for taking the time to share your experiences with our readers. They might also like to read your article about emigrating to Australia with a pet dog.
You can keep in touch with Rachel via Facebook (http://on.fb.me/TN7rpu) and Twitter (@RachelAmphlett), and join her mailing list for competitions and sneak previews of forthcoming writing projects.
Buy the books!
Below are links to a selection of Rachel's books.
Rachel Amphlett's books at Amazon.com
Rachel Amphlett's books at Amazon UK