Diner on Route 66, Arizona
Pic of the Week: 4 March 2011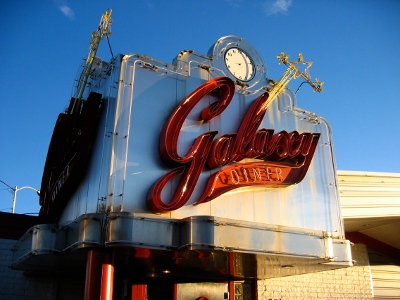 by Richard Kershaw © 2011
The Galaxy Diner – on America's iconic Route 66, which stretched for nearly 2,500 miles (4,000 km) from Chicago to Los Angeles and inspired a famous hit song and a 1960s television series, but disappeared from the official road numbering system in 1985.
Richard adds:
"I was out in Las Vegas for an internet conference, and couldn't get a flight home out of Las Vegas. I couldn't bear to spend another night in Las Vegas, so ended up staying in Arizona for a few days, where I took this photo."
Richard runs Wish.co.uk - thousands of great experience days and unique gifts.