End of the (tattie) holidays
Pic of the Week: 28 September 2017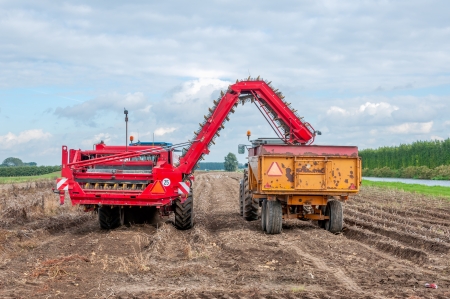 by Ruud Morijn © 2017
A mechanised potato harvester at work on a farm in the Netherlands.
This reminds me of the 'tattie holidays' when I was at school. I think the English called it 'half-term' or something but for us it was always the tattie holidays. We kids would work at tattie howking all week and then go off to Aberdeen by train to spend all our earnings on the latest teenage fashions.
But now, as the photo shows, it's done by machine rather than people. Which is why I've called this photo "End of the tattie holidays" (even though they were always in October, not September).
I wonder if there's some other means for kids to earn a few bob these days – they probably build apps or something. And anyway, why traipse all the way to Aberdeen for exciting shops like C&A in Union Street when you can order online from anywhere and have it delivered to your door?
How things have changed! Is it for the better?