2048 – the British Expat Edition
Here's a bit of fun for you.
Many of you will probably be aware of the game 2048 – the game where you move tiles around the board to merge two identical tiles and create one new tile at the next level up. The aim is to promote one tile to the top level – it's possible, but difficult!
Anyway, those wonderful people at UsVsTh3m have made it possible for people to create their own version of 2048. We thought we'd have a go, so here it is: the British Expat Edition of 2048, compiled from a few familiar images from this site and some of our sister sites.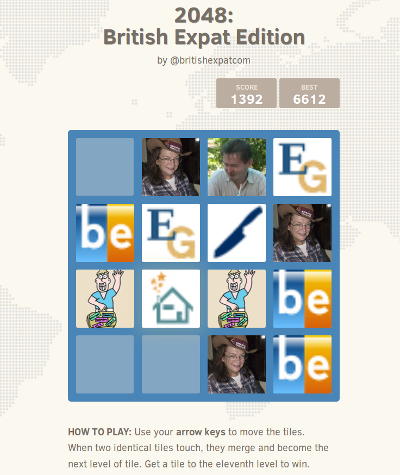 Just click on the image above to get started. Have fun, and if you get to the top level, why not post a comment below and tell us?