Five questions about Carry On films – Quick Quiz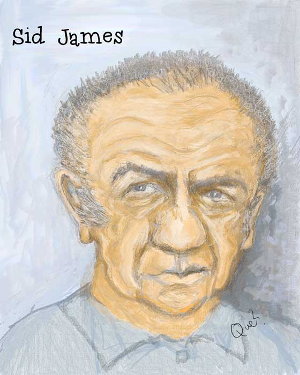 Worried about your finances post-Brexit? Aren't we all? But keep calm and carry on. This month we have a Quick Quiz for you about Carry On films. We hope we have some readers old enough to remember them.
At which studios were all the Carry On films made?
The Carry On films are the second longest running series of British films ever made (although there was a 14-year gap between the second last and the last). Which other series of films topped them?
Who directed all 31 Carry On films?
Which was the first Carry On film? And for a bonus point, in what year was it released?
It's well known that Carry On actor Sid James (depicted here by trainee cartoonist Que?) was born in South Africa. But what was his original name?