Five questions about cartoons – Quick Quiz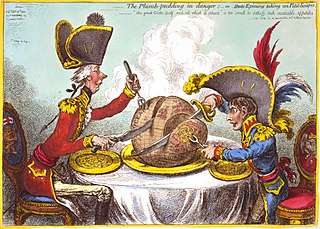 We all love a good cartoon, don't we? As we're currently in Malta with the Cartoonists' Club of Great Britain's Massive Malta Minicon(vention), we thought it'd be fun to bring you some cartoon-based questions. See how much you know about Britain's rich cartooning history!
Which cartoonist, famous for drawings of unlikely or implausible contraptions, illustrated the first of Norman Hunter's Professor Branestawm books, published in 1933?
Carl Giles drew topical cartoons of a family, including an enigmatic, mute matriarch known simply as Grandma, for which national daily newspaper?
Dundee-based publishers D C Thomson were behind the two best-selling British comics of the twentieth century: The Beano and The Dandy. Which was established first?
Political caricaturist James Gillray drew a cartoon "The Plumb-pudding in danger" showing which two statesmen carving up the world between them?
Who created The Three Bears, Minnie the Minx, Little Plum and The Bash Street Kids for The Beano?