Five questions about Peru – Quick Quiz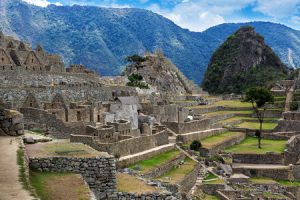 This quiz has a Peruvian theme – meaning that it's not strictly about the country, but all the questions have a connection (however tenuous) with Peru. Have a go, and do let us know how you get on.
(Coincidentally, we recently chose to feature Machu Picchu as our featured pic earlier this year.)
After travelling from Darkest Peru a fictional, young Peruvian bear was found at Paddington Station by the kindly Brown family, who offered the lost bear a temporary haven. Who was the creator of the character?
For a bonus point, who was the voice of Paddington Bear in the 2014 film?
In Inca belief, where was the birthplace of the sun god?
What is the currency of Peru?
Known as an ambassador of Peruvian food and arts, this acclaimed chef, cookbook author, restaurateur – and more – founded the Ceviche Soho, the UK's first restaurant of its kind. He later published the highly acclaimed Ceviche: Peruvian Kitchen, which won the Sunday Times Cookbook of the Year in 2013, among other awards. Who is he?
In Peru, friends and family traditionally give each other gifts of [BLANK] underpants on New Year's Eve. What word completes the sentence?