Help!
Pic of the Week – 2 September 2005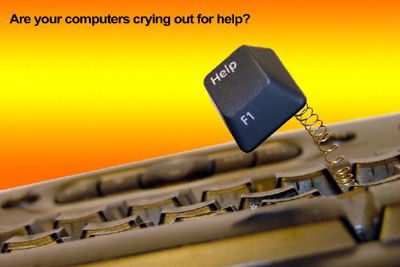 by Alan Hearnshaw © 2005
All photographs are digitally watermarked – please don't infringe copyright!
Alan adds:
"I needed a photo for some local advertising for my computer repair/networking business. This photo was taken on the kitchen counter with the aid of a ballpoint pen spring and some Blu Tack.
"Photoshop work included optimisation, removing the visible Blu Tack and adding the gradient background."
Visit Alan's site: Savannah Software