Pic of the Week – 24 April 2006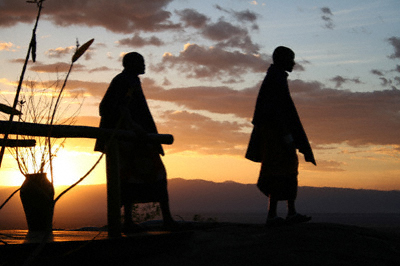 by Claire Young © 2006
All images are digitally watermarked – please don't infringe copyright!
Claire's husband James adds:
"My erstwhile photographically challenged wife (Claire Young) usually manages to get the top half of nothing into a photo. Somehow, even with a brand new digital SLR that she didn't know how to use she took this photo while on our honeymoon in Tanzania, managing to capture the magical atmosphere of the camp really well.
"Wonders will never cease!"