Pic of the Week – 18 August 2008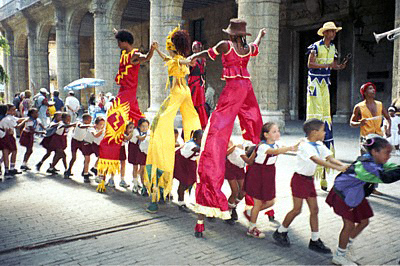 by David Stanley © 2008
All photos are digitally watermarked; please don't infringe copyright!
David adds:
"I took this photo in front of the Palacio de los Capitanes Generales on Plaza de Armas in Havana. A group of Young Pioneers got into the spirit by forming a conga line between the legs of the carnival characters on stilts."
Many other fascinating photos taken while David was researching Lonely Planet: Cuba appear on Cuba-Pictures.com.