Pic of the Week: 27 January 2017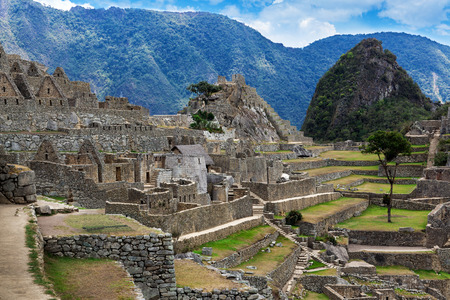 by Igor Terekhov © 2017
The 15th-century Inca citadel of Machu Picchu, over 2,400 metres (nearly 8,000 feet) above sea level in the Peruvian Andes.
Machu Picchu was built in about 1450, but was abandoned about 100 years later at the time of the Spanish conquest. It remained unknown to the Spanish and the wider world until US historian Hiram Bingham III brought it to world attention in 1911. However, it was never a "lost city" as such – locals were aware of it throughout the Spanish occupation.
After Bingham's visit a programme of restoration began which had covered 30 per cent of the site by 1976 and which continues today. It was added to the list of UNESCO World Heritage Sites in 1983, the same year in which the Taj Mahal was added.