One of the small pleasures that your average British expatriate takes from living in Saudi Arabia is leaving the Kingdom to travel to the island of Bahrain. The drive from Riyadh can take between four to five hours on a virtually straight, state of the art motorway that leads you right into the heart of Bahrain. The only problem can sometimes be clearing Immigration at the causeway – purely due to the number of escapees.
Flying in doesn't present a problem: there are regular flights from both Jedda and Riyadh on Saudia Airlines or Gulf Air. A round trip ticket will set you back about £80. British visitors to Bahrain are now required to have a visa but these can be purchased at the airport for just under £10. I would advise popping into a Bahraini Embassy and getting a multiple-entry visa to save money.
Hotels in Bahrain range from the very expensive Le Méridien to poorly kept B&B establishments. I would recommend paying a bit extra and getting a reasonable hotel to stay in. Le Méridien has its own private beach and is extremely comfortable but the general opinion is that it is too expensive.
But if you're an expatriate in Saudi Arabia and you are worried about money – what are you doing here?! A personal recommendation is The Diplomat Hotel. It has several good restaurants, is reasonably priced, has a pool, gym, tennis courts and squash courts for those to keen to get a sweat on whilst relaxing away from desert life.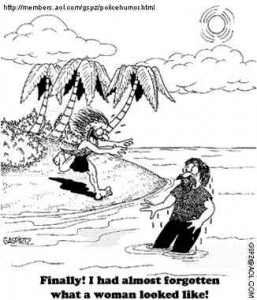 One of the added attractions of The Diplomat is that it has its own Irish pub attached to it, The Fiddler's Green. Plenty of draught beers (the real stuff) to get those taste buds going again, including Guinness and Kilkenny. The place has a rather unusual atmosphere but this tends to be the result of the very mixed clientele that it attracts.
It can be a bit of a shock to the first time visitor to see Saudis sat by the bar in their traditional garb supping on a pint of Guinness – but why do you think they are in Bahrain in the first place? Do not be put off by this. The Fiddler's has a good reputation but can be a bit on the quiet side. Good value food too including traditional Irish fare.
If you want a rowdier atmosphere and a place where you will only see Bahrainis or Saudis in Western clothing then check out JJ Murphys. The Irish bar staff are a delight and the food is excellent but you should get there early if your pins are not that young and you think you'll need a seat. The resident DJ cranks the evening up to a cheery level and there are regular visits by bands from Ireland to entertain the flocking masses. BJs is just round the corner for those that like a nice late evening.
Bahrain does provide a welcome breather from the atmosphere that only those in the Kingdom of Saudi Arabia can appreciate fully. There are plenty of other nightspots to keep you entertained – check out the two clubs within the Baisan Tower if you want to see Filipino or Russian bands playing. A nightclub worth a visit is Savage Garden but it seems to be struggling to get a decent crowd in on a nightly basis.
So if you're scratching your head in Saudi Arabia wondering how to entertain yourself over a weekend and haven't had the pleasure – take a jaunt to Bahrain and see how living in the Gulf can be easy.