Pic of the Week: 30 August 2015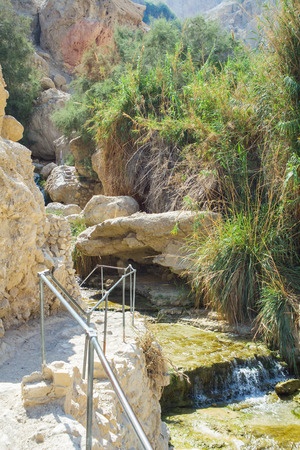 by Vitaly Suprun © 2015
The David Falls at the Ein Gedi oasis in Israel, near the Dead Sea.
"Ein Gedi" literally means "goat spring". It's mentioned several times in the Bible – most notably, it's where David hid from King Saul when the latter was on the warpath. Later, it was an important source of balsam for the Greeks and Romans, until the Emperor Justinian (reigned 527-565) destroyed it as part of his persecution of the Jews.
Ein Gedi now gives its name to a National Park (it's one of Israel's most important nature reserves) and a kibbutz. It's less than a mile from the shore of the Dead Sea and falls just outside the Occupied Territories.