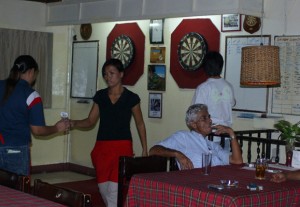 Domino Pub & Restaurant
1/10-11 Soi 11 Sukhumvit Road
Klongtoey Nuea
Wattana
10110 BANGKOK
(BTS: Nana)
Tel: (02) 253-3295
If you're after somewhere cheap, clean and comfortable to eat, drink or even stay in Bangkok, then Domino is the place for you.
Located handily on Sukhumvit Road's Soi 11, it's tucked in among the gaggle of Punjabi tailors' shops a hundred or so metres down the soi. You'll have to go up the stairs to reach it – it's on the upper floors of the building. But you'll recognise it by the music drifting down the stairs, which may be Swiss traditional or international pop/rock.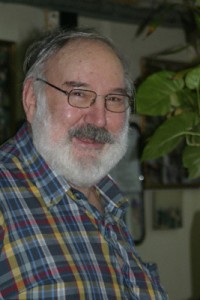 Once up the stairs you'll find yourself in a comfortable, warmly-lit (but air-conditioned) bar. Peter (Swiss) and Dew (Thai) have been running Domino since 1982, and after more than 25 years they certainly know how to make guests feel welcome! It's a great place to chill out, with plenty of bar games available – Domino are stalwarts of the Bangkok darts circuit, and there are cards and backgammon sets too, as well as the dominoes the pub's named after – and two televisions, one of them a wide-screen. Even though it's indoors, smokers don't need to worry about the ban on smoking in air-conditioned bars – there's a comfortable smokers' corner separated from the main bar by a sliding glass door. And if you need to catch up on your email or surf the internet, there's a PC with broadband connection too – and WiFi if you've got your own wireless device. You can even get your laundry done if you're so inclined…
If you're hungry, there's plenty of choice, with a range of Swiss and Thai specialities. (The rösti is a particular favourite of ours: a stick-to-yer-bones cheese, bacon and potato treat. The schnitzel's pretty damn good, too.) And there's a wide choice of drinks, with all the usual alcoholic favourites – it is a bar, after all – and some of the best coffee around.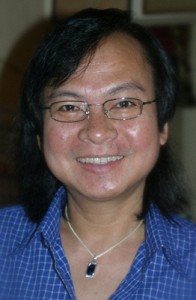 And if you need somewhere to go and sleep it all off, Domino has three rooms of various sizes and shapes. As it says at the top of the page, they're cheap (even the most expensive is only 800 baht a night), clean and comfortable. Room 1, directly over the bar, is our favourite, with a double bed, settee and table, a telly and a generously sized fridge, and an en suite shower room. (Actually, the other two also have most of those things – they just don't have the settee and table, and the double bed is a bit of a squeeze in the smaller rooms.) But hey, with the friendliest bar in town just downstairs, what more are you going to do in your room other than sleep?!
Domino's our favourite place to stay whenever we're passing through Bangers. Sort of makes us wish we weren't telling the world about it, but that's the kind of caring, sharing people we are…
You can find out more about Domino at their website: http://www.dominobangkok.com/
Book Bangkok hotels NOW with Agoda!