Take Five – Ken Barrett, writer
Welcome to the next in this series of short interviews. I ask each interviewee five questions: Who, What, Why, Where, Whatever… and each month I'll publish the most interesting ones. If you'd like to participate, please get in touch!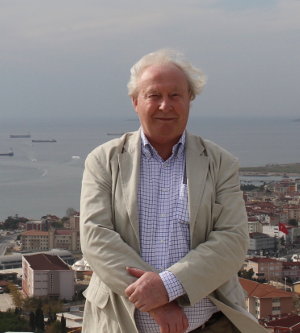 Today's volunteer is Bangkok-based writer Ken Barrett.
Who?
I have always used the name Ken Barrett on newspaper and magazine bylines, but decided when my first book was published a couple of years ago to employ the name Kenneth. I'm trying to give myself a bit more class. Yes, it's a lost cause, I'm afraid.
What?
At the age of seven, when I was learning to read, I decided that I wanted to write this stuff. I never wanted to do anything else. Through my school years writing seemed to come so naturally: essay composition, spelling, grammar, literature…I scarcely needed to study, I just absorbed it all, and the top marks helped offset the complete dud that I was at maths. At school in London in the 1960s however you did not put "writer" on the forms you filled out for your careers master (although putting "rocket scientist" on my form, as I actually did, must have caused more hilarity in the staffroom than "writer" would ever have done), and so I left school apparently aimless. After faffing around for a couple of years I joined an advertising agency as a trainee. It took me a few more years to acquire enough front to lie convincingly enough for a publisher to employ me as a journalist. Again, however, I was a natural. In eight years I went from being a lowly sub-editor in South East London to editorial director of a new publishing company in Singapore, recruiting and training a whole department full of local journalists.
Where?
I live in Bangkok. My career as a London-based journalist took me first through the Middle East countries, where I specialised in writing about the massive development projects that were being built there in the 1970s. I would travel by jeep and truck, and sleep at the work camps. I won a nice award and my publisher switched me to South East Asia. I won another nice award. At the beginning of the Eighties I was offered a contract in Bangkok as editor of a collection of travel magazines. After that came the contract in Singapore. When that ended I could have gone back to Fleet Street and succumbed to expenses-induced cirrhosis of the liver. Instead I opted for a life of anxiety and humiliation as a freelance writer. Seven years were spent in Hong Kong, where I became known for TV and radio work as well as for the printed media, and then back with my Thai missus Ratana to Bangkok twenty years ago. I work mainly in Asia, travelling around the region, and Bangkok is a convenient hub. I have notched up sixty countries on assignment. Having someone else pay for your travels is so much more exciting.
Why?
It's a combination of insatiable curiosity about everything, and the urge to write. A writer has licence to poke his nose in anywhere without being any good at anything except writing. It is also sheer ego. Seeing my name attached to an article or a book gives me great satisfaction.
Whatever…
I decided a while back that rather than having my work ending up at the bottom of the birdcage I should do something that will provide revenue for when I am completely old and useless. I converted my love for Bangkok into a book named 22 Walks in Bangkok, which is a series of rambles around the historic districts of this extraordinary city. Out later this year will be 25 Walks in Myanmar, a book that has given me the privilege of travelling through this fascinating country at a transformative time in its history. There are several more book projects lined up. Writers never retire.
---
Buy the books!
22 Walks in Bangkok: Exploring the City's Historic Back Lanes and Byways
Buy from Amazon UK
Buy the UK Kindle edition
Buy the US Kindle edition
Kenneth Barrett
Paperback, 352 pages
2014, Tuttle Publishing
ISBN 978-0804843430
RRP: £12.99
25 Walks in Myanmar: An Exploration Guide
(Due for publication in August 2016 – you can pre-order 25 Walks in Myanmar from the Tuttle Publishing website.)