Pic of the Week: 29 May 2012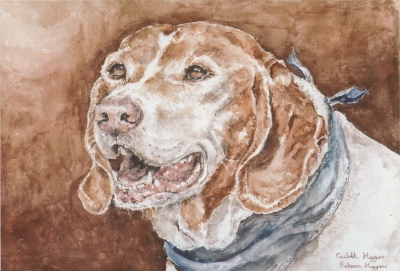 by Ceilidh and Rebecca Higgins © 2010
Sam the Kelb tal-Kaċċa ("gun dog"), one of Gozo SPCA's best-loved wards from his rescue in January 2003 until his sad passing in February 2011.
This wonderful portrait was the work of Canadian twins Ceilidh and Rebecca Higgins, who spent a good deal of their time in Gozo helping out at the SPCA. Gozo SPCA chose Sam's portrait as the picture for May in their 2012 calendar.
You can visit the Gozo SPCA website here, or follow them on Facebook.