Sørlandet
Pic of the Week: 27 July 2011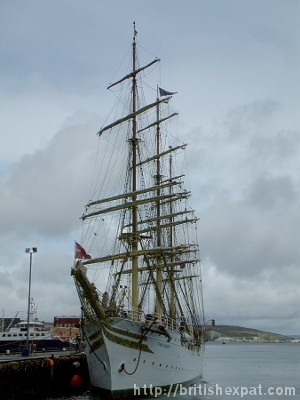 by Anne Macdonald © 2011
The Norwegian ship Sørlandet – the oldest seagoing full-rigged ship in the world, built in 1927 – in Lerwick harbour in the Shetlands, on its 2011 expedition round the North Sea, the British Isles and Scandinavian waters.
You can find out more about the Sørlandet on its website:
http://fullriggeren-sorlandet.no/en
Anne lives in the Shetland Islands. She fairly recently discovered an interest in photography and set up a blog in February 2011 to showcase her work. Head on over to Anne's blog A Zoom with a View and enjoy her wonderful pictures - of Shetland and many other subjects.