Expat Interview – Alex Shaw (Part 3)
General:
BE: Are you artistic in ways other than writing, e.g. painting, playing music?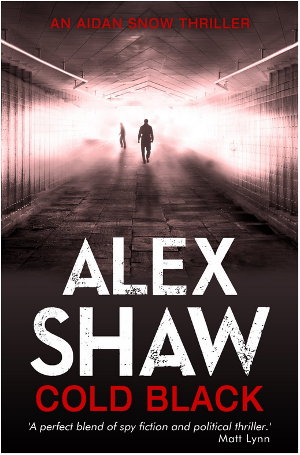 Alex Shaw: As I can't draw or paint I like photography (painting with light) and I do design the occasional book cover for myself and other authors.
Do you attend many promotional events for your books?
Last year I was on an author panel at the WYNTERCON exhibition in Eastbourne talking about Delta Force Vampire and the writing process. I'm trying to plan some more this year. I'll be at CrimeFest in Bristol, propping up the bar.
Did you come from a military background? After all, it's not everyone who could write knowledgeably about the SAS.
No, not at all, the nearest I've come to being enlisted was when aged ten I became a Sea Cadet. I'm just lucky that I've met some interesting characters, been to some peculiar places and know how to make things up. I've also got some 'friends' who have helped me with research.
You still have a home in Worthing. What draws you there and where's the best place for a pleasant evening out?
Worthing is a secure place to bring up a family. We're lucky that our sons go to a very good private school and that we have a home two minutes' walk from the beach. I love the sea and always want to come back. On a summer evening it's just bliss to sit on the beach with a bottle of wine… For the other eleven months of the year there are some good restaurants. My personal favourite is called 'FOOD' (that's a hint in case the owner reads this!).
You have two new books coming out in April. Would you like to tell us a bit about them?
Cold East (title TBC by my publisher) is the third Aidan Snow thriller. This time Snow must race to stop a terrorist cell who have managed to get their hands on a 'suitcase nuke'. But being a thriller, nothing is as simple as it seems. I've had to rewrite this book because of the situation in Ukraine but I am now happy with the result.
My second book is called Blackline and is a novella for Amazon's Kindle Worlds. A few weeks ago I learnt that my Facebook friend Steve Konkoly was working with Amazon to create a Kindle World based on his Perseid Collapse series. I told Steve that I was interested in contributing to this and was thrilled to be contacted by Amazon Publishing and asked to write for them! Blackline follows ex-SAS trooper Jack Tate, who whilst on holiday in the US is caught in an EMP (electromagnetic pulse) attack which destroys the US power grid.
Alex, many thanks for your time in talking to the British Expat readers about your life and work as a highly acclaimed novelist. Your insights about living in Ukraine and writing your thrillers have been fascinating. We wish you all the best with your forthcoming books and your other projects.
Buy the books!
Below are links to a selection of Alex's books.
Alex Shaw's books at Amazon.com
Alex Shaw's books at Amazon UK
For a wider selection, please see Alex's author page at Amazon.com
or Alex's author page at Amazon UK