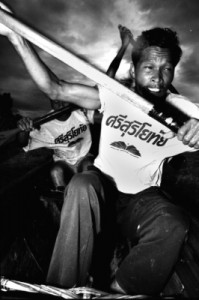 Photography School Asia offers you courses, classes, tours in Bangkok, Thailand, Laos and Cambodia. This is a unique opportunity to study with Jonathan Taylor. We specialise in small-group private classes. By using our contacts and expertise we design a unique programme especially for you. If you are a budding professional looking for advice and a step into the industry, or a keen enthusiast interested in travelling and seeing South East Asia in depth, these courses will be maximised to best suit you. Short-term courses are based in and around Bangkok. Longer trips give you the chance to travel and see more of the region. Contact us for further details about this amazing opportunity.
One-Day Course
One-day classes are based in and around Bangkok. You will be picked up at your hotel and given an assignment brief for the day's course. Photography takes place at two locations and in the evening photos are edited with assessment. You will be taught simple but industry-effective Photoshop skills while processing your work. For photographers using film your work will be assessed in the morning for the same one-day price.
Three-Day Course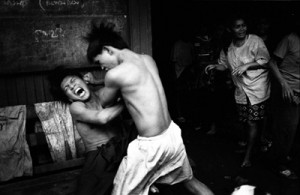 Three-day courses give you the opportunity to see more of Bangkok and the surrounding provinces. The course structure is extended to the three-day period, giving you the chance to further explore your photography subject. Work will be edited and assessed each evening then adjusted in Photoshop. This course offers you a great opportunity to get to know Bangkok in depth, giving you a great introduction to the region.
Five-Day Course
Five-day courses allow us to get out of town. You will stay, where possible, with the locals and really get to explore. Be it living on a rural Thai farm or inside a small village temple, you will experience something truly special.
Ten-Day Course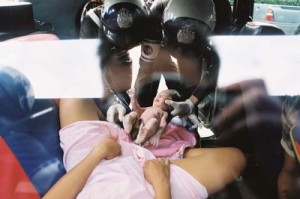 Ten-day courses open up much more of Thailand; again the courses will be created specially for you but you will be able to really explore the country. Travel to the North of Thailand and stay in hill-tribe villages truly off the tourist map, or stay and illustrate a fisherman village waking with the birds and off we go out to sea; all are possible with this exciting course.
Term Course
Longer-term courses are also possible. You can learn at your own convenience, on days and at times that best suit your needs. These courses are bought in five-day sets; book from the first day you wish to begin and then arrange a schedule with us for the remaining days. Contact us for further details if this option suits you.
For more details about the courses and pricing, please visit our website at photographyschoolasia.com