Pic of the Week: 30 November 2012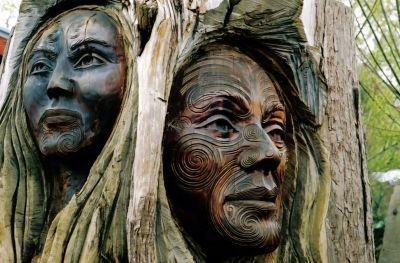 Faces carved into a tree trunk by a Maori artist. Lifelike, aren't they?
Note the tattoos on the man's face to the right – tattoos, of course, are a big part of Polynesian culture, as we mentioned in our newsletter a couple of years back.