Tattoo you!
Pic of the Week: 30 November 2012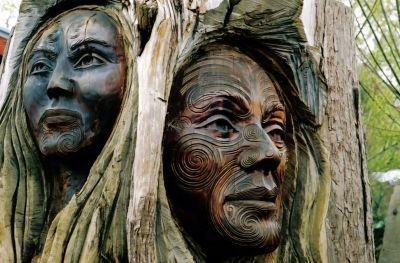 Faces carved into a tree trunk by a Maori artist. Lifelike, aren't they?
Note the tattoos on the man's face to the right – tattoos, of course, are a big part of Polynesian culture, as we mentioned in our newsletter a couple of years back.
British Expat Ltd is a private limited company registered in England & Wales. Registration number 4165796. Registered address: 95 High Street, Barry, Vale of Glamorgan, United Kingdom CF62 7DY(Please do not write to us at this address, which is maintained solely to meet the requirements of English company law.) Managing Director: Kay McMahon.