Pic of the Week: 31 July 2013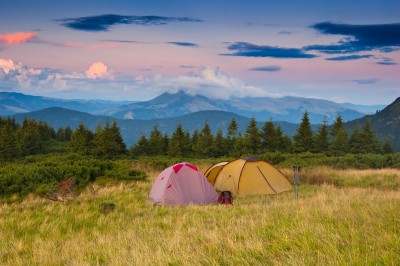 by kotenko © 2013
Tents on a hillside in Ukraine's Carpathian Mountains at sunset.
The Carpathians are Europe's second-longest mountain range. They run in a broad arc from the eastern edge of the Czech Republic, through most of Slovakia and southernmost Poland and across the western tip of Ukraine into Romania, where they form the bulk of the north, west and centre of the country – the area more commonly known as Transylvania. Europe's largest populations of wolves, brown bears and lynxes can be found here.
The section in Ukraine is known as the Central Carpathians, the Wooded Carpathians or (to the Ukrainians) the Eastern Carpathians.