Pic of the Week: 29 November 2013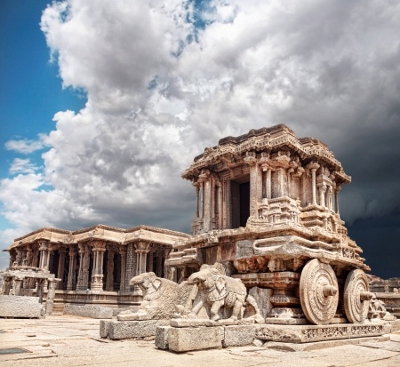 by Marina Pissarova © 2013
A stone chariot at the Vittala temple complex at Hampi in India's Karnataka State.
Hampi is a village within the ruins of Vijayanagara, the capital of the Vijayanagara Empire that lasted from 1336 to 1646 and united most of India south of Mumbai and Hyderabad. The chariot is used as a symbol by Karnataka's tourism authority.
Vittala is also known as Vithoba in Marathi. He's a manifestation of the god Vishnu or his avatar Krishna, worshipped mostly in India's southern states.