Pic of the Week: 25 August 2013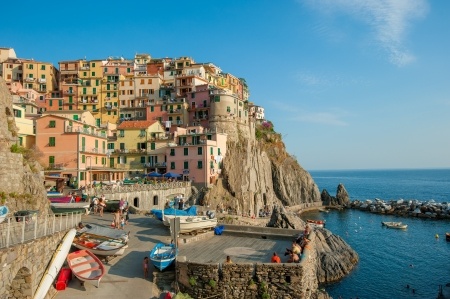 by Javarman © 2013
Manarola, one of Italy's charming Cinque Terre.
The Cinque Terre, a UNESCO World Heritage Site, are a group of five villages on the coast of Liguria in north-western Italy, near the town of La Spezia. Their precarious cliffside location means that they're all but inaccessible to motor vehicles; visitors have to arrive by sea or train, or park nearby and go downhill on foot.
Manarola's the second smallest, and possibly the oldest, of the villages. Most of the houses in all five villages are painted in bright colours like the ones above.