Pic of the Week – 8 September 2008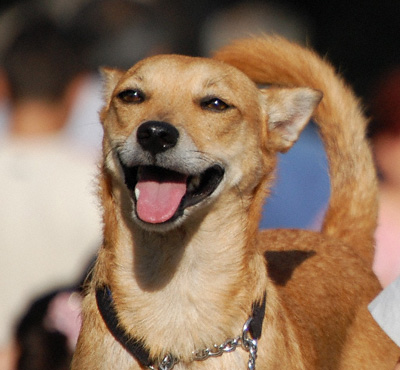 Photo courtesy of Gozo SPCA © 2008
All photos are digitally watermarked; please don't infringe copyright!
We saw Dennis in Gozo SPCA's photo gallery of animals they're currently taking care of. He's a lovely-looking dog and always seems to have a smile on his face! He's been looked after by the volunteers at the SPCA for over a year now. Like them, we can't understand why nobody's yet offered him a home.
Anyway, we decided to sponsor Dennis – so he's now officially the British Expat dog! But he still needs a home, so if he finds one we'll be delighted for him.
See more photos of Dennis the BE Dog!
If you'd like to help the Gozo SPCA – a very worthy cause, we think – then sponsorship's an excellent way to go about it. You can find out more on their website:
Sponsor a dog or cat through Gozo SPCA