Pic of the Week: 8 August 2010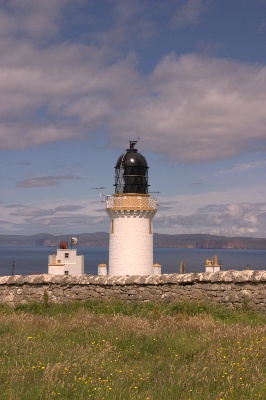 by Kay McMahon © 2010
Dunnet Head Lighthouse, mainland Britain's most northerly point, overlooking the Pentland Firth and the island of Hoy in the Orkneys.
Kay adds:
"Dave and I were visiting Mike Clark up in Caithness in Scotland, almost as far north as you can get without getting your feet wet – so we decided to go the extra couple of miles and visit Dunnet Head.
"It's pretty cold and blustery up there even in July, but the weather brightened up long enough for me to take this shot looking across the Pentland Firth to the Orkneys.
"Sadly, we didn't have time to go across, so for now we'll have to make do with re-reading Mike's account of his one-day visit with friends back in 2005. Maybe next year…"