Pic of the Week: 29 February 2012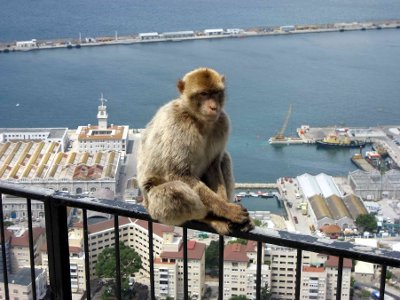 by David Stanley © 2011
A Barbary macaque sits nonchalantly on a railing on the Rock above Gibraltar harbour.
David adds:
"The Barbary Macaques that inhabit the Rock of Gibraltar are commonly known as 'Rock apes', but are in fact monkeys – the only monkeys found in the wild in Europe. Legend has it that when they leave Gibraltar, so will the British."
David Stanley is a prolific travel writer and photographer. You can find more of his photos of Gibraltar on Google Plus.