The Pickled Liver Pub, Bangkok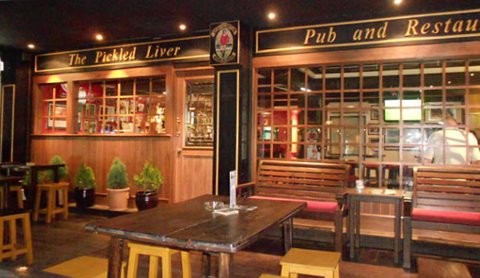 Soi 7/1 Sukhumvit Road
Bangkok 10110
Opening hours: 1500-late
Happy hours: 1500-1900
The Pickled Liver is one of Bangkok's best British-style pubs. It moved recently from its former location on Soi 11 Sukhumvit to its new premises on Soi 7/1 Sukhumvit (go right into the soi and it's near the end opposite Maxims hotel). Sometimes when a favourite haunt moves, the existing regulars may have a feeling that things have changed too much. That's definitely not the case here! If anything, the pub has been upgraded now and also offers a much nicer outside seating area. (Don't forget that in Thailand smoking is banned by law inside air-conditioned premises, so if you're a smoker you'll be glad of the outside option.)
I interviewed proprietor Nick Wetzel for British Expat and he said he was very pleased with the move and that the regulars were all happy with it too. I happened to be in Bangkok on my own for a few days and had no problem at all in going there unaccompanied, so apart from all the other attributes of the pub, I'd also say it was a good place for a woman traveller to go by herself. No hassles there at all. Also, the staff are very friendly and helpful, so you're well looked after.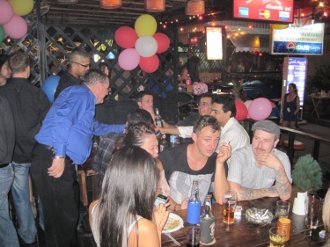 There's always plenty going on at the Pickled Liver. They have a wide selection of draught and bottled beers, ciders and stouts as well as wine, spirits, cocktails and soft drinks. Plus there's a menu of tasty pub food, such as fish and chips. You can find all the details on their website.
They have a pub quiz on Thursdays, live music on Fridays, sports on TV, plus darts and pool. They also cater for parties as well as having their own special events. Have a look at their website to see what's on.