A visit to two community projects in Siem Reap
We were recently invited to stay at the Hôtel de la Paix, one of Siem Reap's most luxurious hotels boasting more than a hundred beautiful rooms and suites, gourmet dining, and every facility you'd expect from a luxury hotel. The hotel is centrally located, within walking distance of the markets and Pub Street. It's a fabulous hotel – you can read my special feature about it on A Luxury Travel Blog.
They are particularly keen to let people know about their involvement in community projects. Of course these aren't tourist attractions but if you are interested in donating or getting involved, visits can be arranged by appointment. We were invited to visit two projects – The Hôtel de la Paix Sewing Centre and the Sangkheum Centre for Children.
The Sewing Centre
The centre is located at Wat Damnak, which is only five minutes' tuk-tuk drive from the hotel, across the river from the Old Market (Psar Chas). It's overseen by local monks from the Life and Hope Association (LHA). The centre provides an opportunity for vulnerable young women who are otherwise without future prospects. Over a ten-month course, the women are taught sewing skills, English, and basic life skills including a little business training.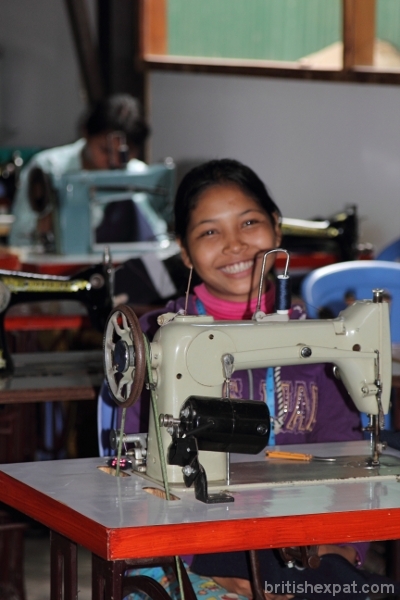 On completion of the course, the women are provided with a sewing machine and start-up materials so they can return to their villages and start their own business, thus ensuring a bright future and the ability to support themselves and their families. Some women are also able to set up a sewing business at the centre itself.
There are a variety of ways you can help with this excellent project, including sponsoring a student for a month, or even for the entire course, or donating a sewing machine or push bike. The women need the bikes to get to and from the centre and the house they share.
There's more information about the sewing school on the LHA website.
The Sangkheum Centre
This centre ("sangkheum" means "hope" in Khmer) has been providing education, training, scholastic support and care to disadvantaged children since 2001. Have a look at the photos and see how well-cared for they look!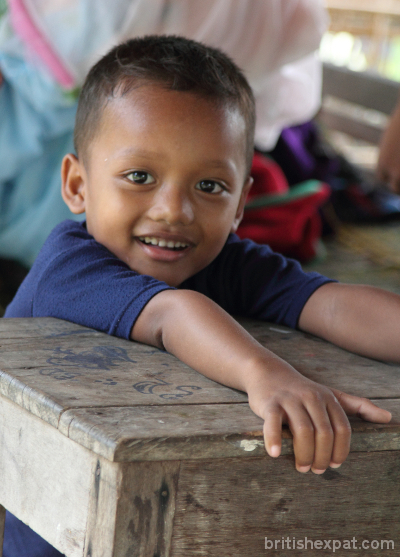 These children are either orphans, neglected or abused and might otherwise face a life on the streets. In some cases they may be there because their parents are simply unable to care for them. The project to give them hope and better prospects was established as a co-operation between Progetto Continenti (an Italian NGO) and the Khmer Angkor Development Organization (a Cambodian NGO).
Again, there are a variety of ways to donate to this wonderful project – anything from toys and school supplies to sponsoring a child is welcome. You can find out more on the Sangkheum Centre website.
The Hôtel de la Paix is also involved in several other community projects including Shinta Mani, which provides free hospitality training to young Cambodians at risk, and the Green Gecko Project, which provides care for more than 60 former street children as well as support for their parents. Through their co-operation with the LHA they also support work in various villages to alleviate poverty and provide support for their basic needs such as health, education and accommodation.
Details of all of these projects and how you can become involved are in the community section of the Hôtel de la Paix website.