Expat Interview – Rachel Amphlett (Part 2)
On writing
BE: Why did you choose to write thrillers? Or perhaps the genre chose you in some way?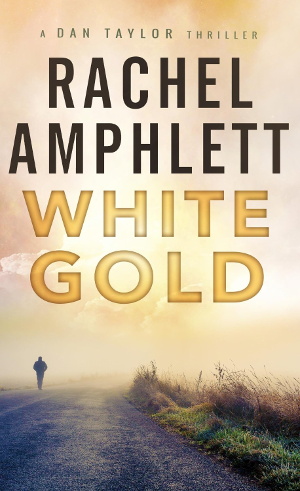 Rachel Amphlett: I've been reading thrillers since I was about 13, so yes, I do think it chose me. I read outside of the genre, but thrillers are my comfort zone!
Where do you do your best writing? At home, in the local coffee shop, anywhere your laptop is?
I write on my 40–minute commute by train every morning – I find a quiet corner of the train carriage, or stick my headphones in if I need to and bash away at that laptop until near the end of my journey. I can usually get 500–1,200 words a day down that way, and it means I've done my writing before I start work for the day. It also means that all I have to do is back up my work when I get home.
I also use a Moleskine notebook for filling in gaps in scenes or jotting down new ideas – sometimes I find the words flow better with a pen and notebook rather than using the laptop. I keep a notebook by the side of the bed too – I'm a bit of an insomniac so if I wake up at night with a particular scene going through my head, I can jot it down.
Have you been affected personally by the new online markets where anyone can publish books regardless of any quality control?
Luckily, no – because I worked as a sub-editor in the UK years ago, I've got very high quality standards. My biggest outlays are for my books to have a professional cover designer and editor, but it's money well spent. I couldn't imagine releasing something out to the general public without these.
Would you be interested in working with a traditional publisher should such an offer be made to you?
I've already sold the Italian language rights to Fanucci Editore's TIMECrime imprint, so yes – if the timing is right, and there's a solid business plan in place, why not?
How much marketing do you do for your own books? Any tactics to share?
I've gone back to basics this year after spending 12–18 months expanding my reach on social media. I still use Twitter, as I love the instantaneous conversations that spring up, but I'm now concentrating on my mailing list – those are the people that are genuinely interested in my books and love to read the same sorts of novels that I do. Often I'll get emails from people who are on the list and we'll chat about travel, music – everything except the books, but it's great to know they're on board and passing on the word about my writing to their friends and family.
Do you think writing and publishing is a feasible career option for independent authors? Can people do this as a "laptop lifestyle" means of making a living or is it mostly a way to make a bit of extra cash?
Oh, definitely don't be a writer if you want to be rich – you'll be disappointed very quickly! Write because you have to write and you can't imagine doing anything else. That passion has to come through otherwise people will spot a fake a mile off. I think being a hybrid author is a good mix (that means being indie and traditionally published at the same time) because it teaches you so much about the business and marketing side of things – it's a steep learning curve.
Apart from "just get on and write", do you have any advice for anyone wanting to follow in your footsteps?
Don't be afraid to contact other authors for help – we don't bite, and most people love to pass on what they've learned. Life's too short to try and struggle through it on your own.