Pic of the Week: 25 February 2015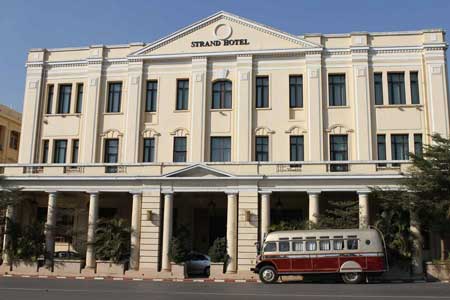 by Ken Barrett © 2015
One of the most luxurious hotels in the British Empire in its heyday, the Strand was opened in 1901 and was one of a chain of luxury hotels in South East Asia built and operated by the Sarkies brothers, the famous Armenian family who also built the Raffles Hotel in Singapore and the Eastern & Oriental Hotel in Penang. It's now part of the Hong Kong-based GCP Hospitality group.
Ken took this photograph for his next book, 25 Walks in Myanmar, which will be published by Tuttle Publishing and available later this year.
Ken is the author of 22 Walks in Bangkok: Exploring the City's Historic Back Lanes and Byways, which is available at Asia Books and other booksellers worldwide.