Pic of the Week: 27 September 2013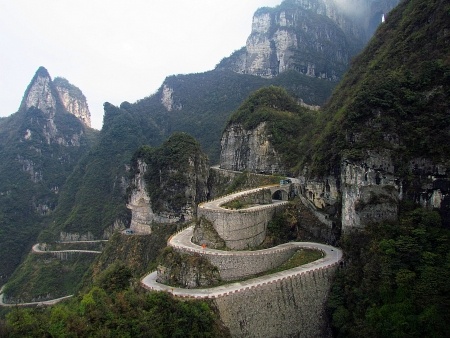 by Nalin Prutimongkol © 2013
A winding road climbs up a mountainside in Wulingyuan Scenic Area, part of the Zhangjiajie Prefecture in China's Hunan Province and a UNESCO World Heritage Site.
Wulingyuan's noted for its quartzite pillars, a karst formation (ie one where the rock's gradually been dissolved by the action of mildly acidic water) similar to those in Vietnam (Ha Long Bay) and Thailand (Phang Nga).
If you look closely, you can just about see a bus going over the bridge in the middle of the picture – where the road builders have had to cut a hole in the hillside and loop the road back on itself.