Homebrew and winemaking – Midwest Supplies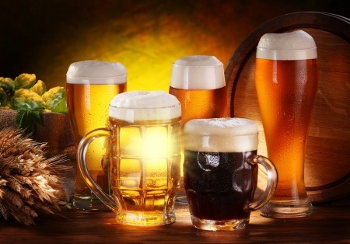 Back in the very old days (say about two or more centuries ago) home brewing used to be nothing unusual and, in fact, was part of a housewife's daily routine along with baking (as in the proverb "As you brew, so must you bake"). A household's beer was often the only safe source of drinking water, although they tended to drink small beer – beer with a relatively low alcohol content – as their thirst quencher.
Then came cheap tea and clean water on tap, and home brewing became a thing of the past – pushed aside even more by the temperance movement and, in the UK, by the imposition of a five-shilling licence on home brewers from 1880 onwards. The licence requirement wasn't removed until the 1963 Budget.
Meanwhile, home brewers in the US were hit by Prohibition from 1920 – and discriminated against by an IRS ruling that deemed a certain amount of alcohol was OK in wine and cider, but the maximum in beer was 0.5%. Even after Prohibition was repealed in 1933, this restriction remained. Only when Congress passed an Act in 1937 repealing Federal restrictions could home brewing start up again (as long as the individual state or community allowed it).
But why bother home brewing in the first place? Well, it's fun – and like any hobby, the deeper you get into it, the more pleasure you get out of it. It's a money saver, too; it doesn't take long to recoup the outlay on your equipment, and then you're drinking duty-free beer. But expats have an additional reason why they might choose the homebrew route – the chance to re-create favourite ales from home in place of the local offering.
Great news for US-based readers!
If you're based in the US, we've got some really good news for you. Midwest Supplies have a fantastic range of everything you'll ever need as a home brewer. We're not talking about the mediocre bucket-in-the-airing-cupboard stuff your dad used to make with a tin from Boot's here.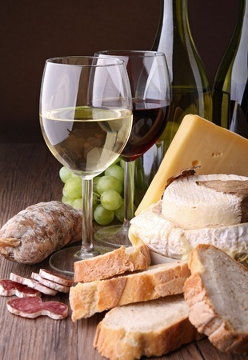 Yes, they do offer kits – and what a range of kits they offer, with everything from amber ales down to wheat beers! But they also carry a whole range of proper ingredients: malts, leaf hops, liquid and dry yeasts, adjuncts and additives. They've even got malt extracts and partial mash kits for those who are making the transition from kits to more hands-on brewing. Plus, of course, they have a Kit of the Month club so you can have a guided tour through the wonderful world of ale – or ale and lager, if you've got a big enough fridge – for less than $30 a month.
As for equipment, you'll find more tubes, carboys, bottles, bins, screens, kettles, hydrometers, sanitisers, strainers, spigots, valves, jugs, thermometers, sparge arms, counterpressure fillers, airlocks and chillers than you can shake a 28-inch stirring paddle at!
If wine's your thing, Midwest Supplies have all the ingredients and equipment you would want for that, too, including a wide range of varietal grape juice concentrates and gadgets for preparing and pressing fresh fruit.
Not sure what you're doing? Don't worry! You can learn more on their free discussion forum and exchange tips, tricks and recipes with a friendly, like-minded community. And there's loads of guidance and FAQs on their website, including a Beginner's Guide to walk you through the basic equipment you'll need.
And if you get bored with brewing beer or making wine, why not branch out into roasting your own coffee, or making cheese or yoghurt? They've got the supplies for all those things, too! (But let's face it, who could ever get bored with beer and wine?)
Midwest Supplies deliver throughout the US from their base in Minneapolis, although Alaska and Hawaii take a little longer than the contiguous 48 states. (Unfortunately they don't deliver internationally, or to PO Boxes.)
Don't miss out on Midwest Supplies' fantastic range!