Pic of the Week: 28 April 2020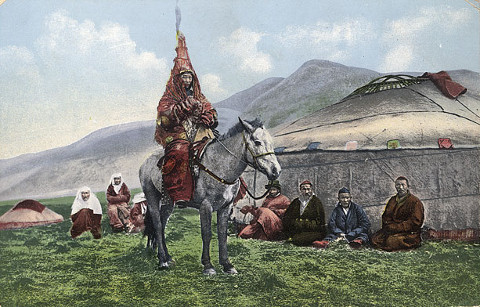 A Kazakh bride sits in wedding dress on a horse outside a yurt.
Despite the appearance of this picture, it is actually a photograph – it's hand-tinted. It was taken by Sergei Ivanovich Borisov, a photographer who spent several years documenting life in the Russian Empire before the First World War. Much of his photography was done in what is now Kazakhstan and particularly in the Altai mountain range between Russia, Mongolia, China and Kazakhstan.