Pic of the Week: 25 January 2020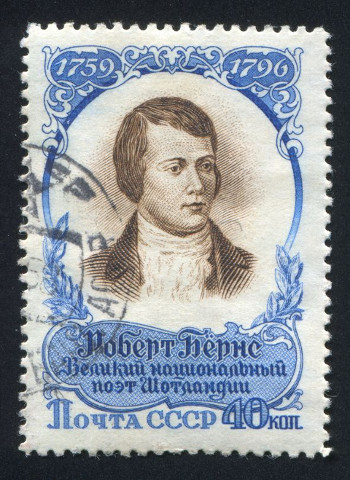 Robert Burns, Scotland's National Bard, featured on a USSR Post commemorative postage stamp first issued in 1956 to mark the 160th anniversary of his death.
Burns' humble background and his many poems on the themes of the equality of man and international brotherhood made him a favourite of the Soviet regime. His works were studied in schools (in Russian translation and in the original Scots) and he was declared a "People's Poet". Burns Suppers are still held in several cities across the former Soviet Union to celebrate the anniversary of his birth on 25 January 1759.